Top 10 Most Awesome Online RPG Games for Free that You Will Enjoy Playing
Every gamer remembers the best role playing game (RPG) titles that they have played ever since they were little. Across multiple platforms, RPGs are great because they allow you to develop your own character, become a part of a party and be immersed in a great storyline. Nowadays, you don't have to buy games in order to enjoy RPGs. You can now play online RPG games for free by using your computer and being connected to the Internet. Here are some of the best RPG game titles that you can play for free.
10. Mystic Circle
Mystic Circle has a storyline that is as old as RPG time. Your character is tasked to find the missing pieces of a magic mirror in the island you are in order to of course, save the day. As a Flash-supported game, the graphics are cool and the visuals are quite engaging. Although there is nothing original about the game, it is still very enjoyable to play.
9. Warrior Epic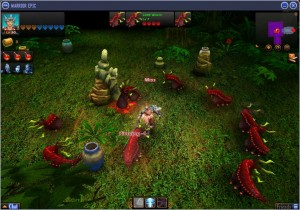 This free online RPG is awesome because of many things. First of all, you can play in single player mode, fight against another player or even engage in multiplayer mode. This is of course set in a fantasy world where you will have to lead your army and fight against a number of hordes. If it is a warrior game you seek, Warrior Epic is the perfect title for you.
8. Yan Loong Legend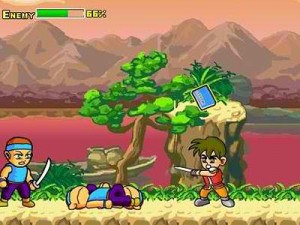 For a side-scrolling game, Yan Loong Legend is quite unique because you can play it in two-player mode. This is a martial arts-themed title that will allow you to fight a lot of the times rather than explore caves or find treasures. What's more is that there are combos you can learn to use when fighting against your enemies.
7. Vindictus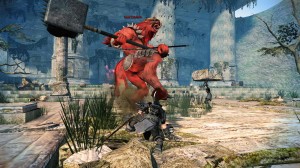 If you are active in the world of MMORPGs, then you might have come across the Korean title "Mabinogi". Well, this is the prequel to that game and this is one violent game to say the least. As far as free online games go, this one is truly advanced. The environment is destructible and you can do a lot with it too. If gory RPGs are your thing, then you need to play Vindictus.
6. King's Island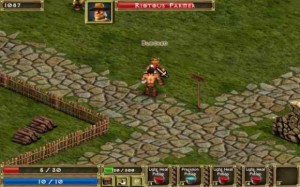 Let's start with the good parts of playing King's Island. Besides the fact that you can play it for free, this one actually has a very engaging story. You can improve on the skills of your character and the visuals are better than most online free RPG titles. However, the only drawback is that your mouse (and not your trackpad) is the only way you can control your character. If that doesn't bother you at all, then this is a great game to play.