Tips & Tricks for Playing Games on iPad & iPhone
Do you love to play your favorite Big Fish mobile games on your iPad or iPhone? If so you will want to get the most from your games on your iPhone or iPad. Check out the guide below to learn all the best tips & tricks for gaming on the iPad and iPhone!
1. Lock/Unlock the screen orientation
If you are playing games on the couch or playing games that involve tilting your mobile device locking screen orientation makes sense. This functionality became available after iOS4.
iPhone
Double click the home button
Slide your finger to the right on the multi-tasking bar
You should see the music player icons, to the far left there will be an icon with a circular symbol, click this icon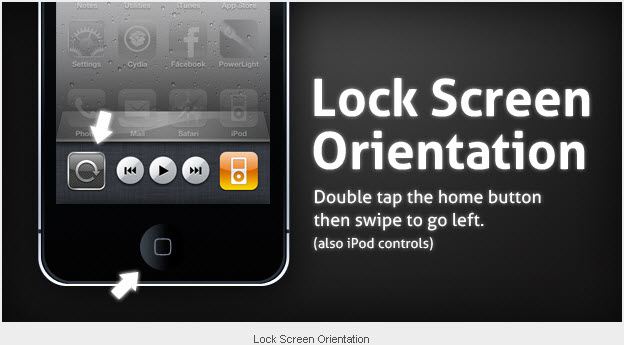 iPad
For the iPad you can you the steps for the iPad above. Alternatively, you can use the mute button on the right hand side of the iPad.
Navigate to Settings-> General
Change 'Use slide switch to:' from mute to lock rotation
2. Create folders of your favorite games
Are your mobile games cluttered across your iPhone or iPad, after the introduction of iOS 4, you can create a folder of your favorite games?
iPad/iPhone
Click the home button once
Tap and hold down any app, the icons on the screen should start to wiggle, indicating you are in edit mode
If you move any app(game) on to another app(game), it will create a folder
You can then drag any other games in the same folder
If you want to rename your folder, while the icons are still wiggling, tap the folder once and then tap on the folder name, the keyboard will pop up allowing you to change the folder name
Press the home button and the icons will stop wiggling , indicating your are no longer in edit mode
3. Add your favorite games or games folder to the bottom bar icons
You may have noticed that there are a number of default icons across the bottom bar of the home screen: Typically these four icons will be Phone, Mail, Safari and iPod. If you wish you can replace one of these icons to be your favorite game or even your favorite games folder.
iPad/iPhone
Click the home button once
Tap and hold down any app, the icons on the screen should start to wiggle, indicating you are in edit mode
Move one of the 4 icons away from the bottom bar
Move your favorite game or game folder to the bottom bar
Press the home button and icons will still wiggling , indicating your are no longer on edit mode